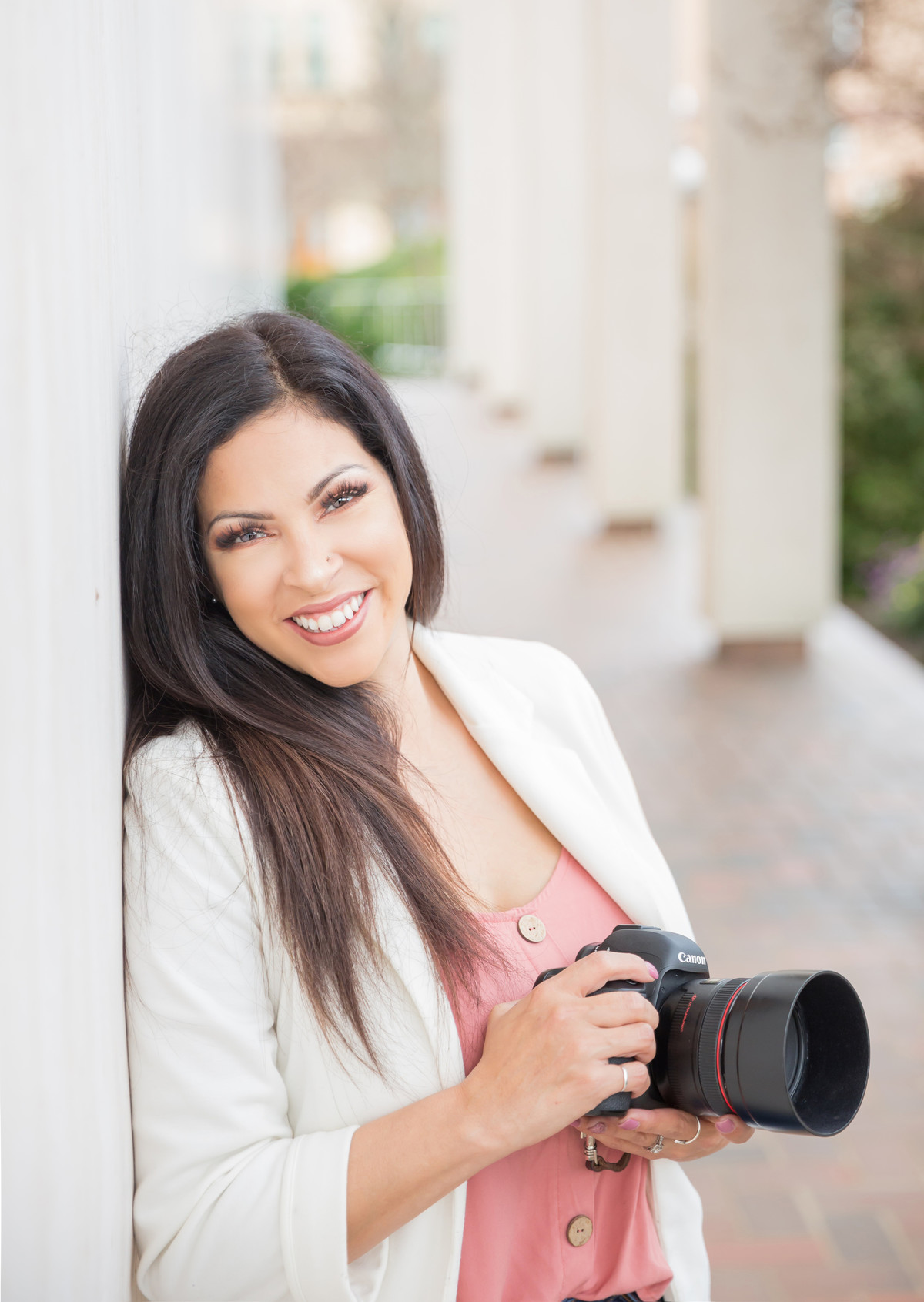 I'm so excited you stopped by! My goal is to get as many details about you and your expectations from a photographer but before I do, let me tell you a little about myself.

I'm a natural light professional photographer from Victoria Texas who has won Best of The Best 2 years in a row and is ready to capture your life's beautiful moments! I am an artist and visionary wth the tools ready to translate your weddings, events or portraits into beautiful photographs! I offer a blend of candid & traditional framed shots which gives you a variety of editorial and photojournalistic styles to retell your moments. My goal is to develope a relationship with you and capture the most important moments of your life!

Although I offer a varity of services my passion is weddings! I just love every minute and am a sucker for love and romance..

CMBC provides 3 simple wedding package options for you to choose from and as a courtesy we also provide a Day Coordinator to help with the timeline and ease of your special day at no extra charge! Yes, that's right! No additional charge!

We embrace destination weddings and the opportunity to capture every important memory of your wedding day, whereever that may be!
We love to create images you can't take your eyes off of!
We Don't Just Capture Life's Most Beautiful Moments.. We Create A Lifetime Of Memories!
Serving Victoria, all of Texas & world wide destinations!
Have questions? We have answers!
Q: Do you have prices or packages available?

A: Yes we do! Simply fill out our contact form and a digital brochure with packages and details will be sent to you automatically.

Q: Do I need a deposit to book?

A: Yes, a $50 retainer fee is required to book a portrait session and a $600 retainer fee is required to book a wedding depending on which collection you are interested in. The date requested will not be locked in without a signed agreement and retainer fee and can not be held without them.

Q: How do I book?

A: Once you have selected a package from our digital brochure, a proposal will be sent to you to review, sign and secure your deposit. You can even do it from the convienece of your phone!

If you have any other questions you may contact us at 361-579-7935. Look forward to working with you!